Sunday, April 24, 2011 @ 7:17 AM
Famous blogstar and celebrity photographer

Jason Ong

a.k.a Mynjayz

has hit the big TWO ONE! Thank you Jason for inviting me to your 21st birthday bash and it was a blast! You gotta hand it in to Jason for pulling off such an awesome birthday bash.
It was held at

The Hills, Damansara Heights

. Lovely place for dinner, gatherings and birthday celebrations. The moment I got there, Jason was already tipsy! It was great to see EVERYONE there at the party. Lots of familiar faces and catching up with old friends, and making the birthday boy drunk!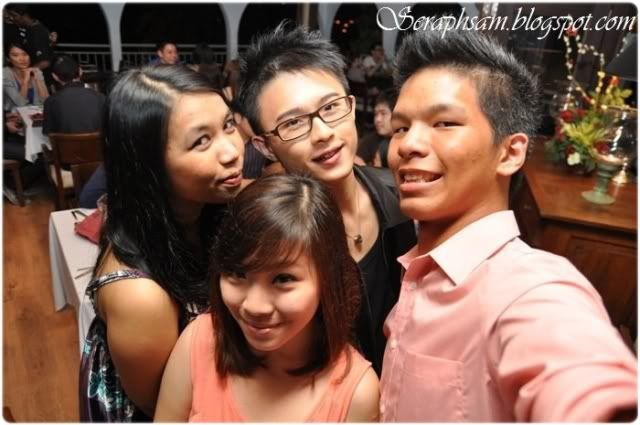 Me, Kelvin, Victoria and Samuel
And boy, he was DRUNK! Jason had two flaming lambo's and a Funnel Bong which God knows what was inside!
The highlight of the night was when Jason nearly fell of the chair and fell on his own birthday cake, and Sam Insanity arriving fashionably late in a tutu!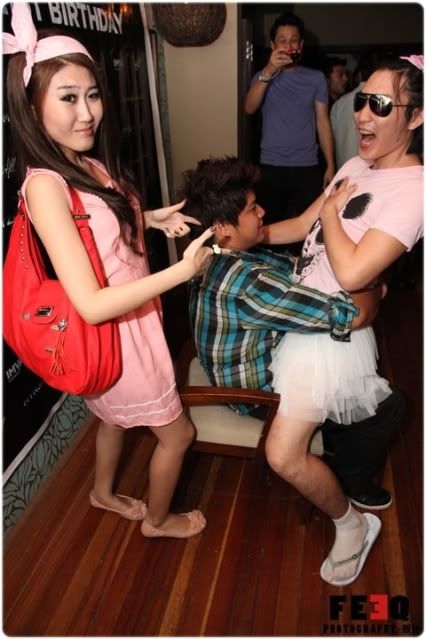 An awesome night and Jason's finally a big boy now! :)
Photograph credited to Samuel Chew and Feeq
1 comments